Transcript Information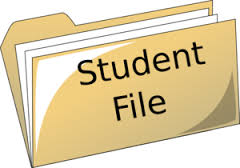 How
to Obtain a Transcript:
Past Graduates
If you are a Belle Chasse High School graduate who needs a transcript or replacement diploma, download the form below and submit it with payment via mail to:
Plaquemines Parish School Board 
District Registrar Room 309
1484 Woodland Highway
Belle Chasse, Louisiana 70037
or the completed form may be presented in person with payment to:
Belle Chasse High School
Registrar's Office
8346 Highway 23
Belle Chasse, LA 70037
For a copy of  a GED/HiSet Score/Diploma, DO NOT COMPLETE THIS FORM. Please contact the Louisiana Community and Technical College – LCTCS, 225-922-2800,
www.lctcs.edu
You will need Adobe Acrobat Reader to view this file. Go to the following website:
Current Students
If you are a current student enrolled at Belle Chasse High School, you may request a transcript in person from the counselors' office; complete a "green form", or request one electronically via the link here:
The first 2 transcripts mailed are of no cost to the student, and $2 per transcript thereafter. Electronically sent transcripts are free of charge. 
Upon graduation, seniors will be given an official transcript as a courtesy (this is the student's copy to keep).  A final transcript will be sent to one college of the graduates choice free of charge.  Final transcripts are typically processed and mailed after the official graduation date.
C/O 2022 Final 
Transcript Requests
Please complete the form by clicking the button below. Transcripts will be processed and released the week of June 6-10, 2022