Parent Portal
Or go to PPSB.org click PowerSchool and then Parent Portal.
Plaquemines Parish School District has developed the Parent Portal as a means to further promote educational excellence and to enhance communication with parents. The Portal allows parents to view their own child's school records anywhere at any time. Parents are required to adhere to the rules as outlined in the Plaquemines Parish School Board Parent Portal Acceptable Use Policy that each parent received and signed at the start of the school year. 
How do I create an account?
A parent may request directions on the set up of Parent Portal and his/her child's Access ID and Access Password in person, in writing, or by email to 

[email protected]
Once you receive the directions sheet, please follow the 
directions carefully in order to create your account. 
*NOTE: If you have an existing account for another child, you simply add the new access code to your already existing account. If your child has attended a PPSB school previously, the same account information still applies.
**Forgot your password? To reset your account, please email the Registrar at [email protected] 
Is there an

App

for that?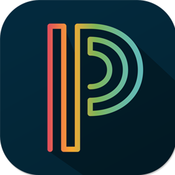 Once an account is created, you may access the account via the app. 
After downloading the app, you will be prompted to enter the
"District Code"  JWJR