Registration and Scheduling, Transfers, and Record Updates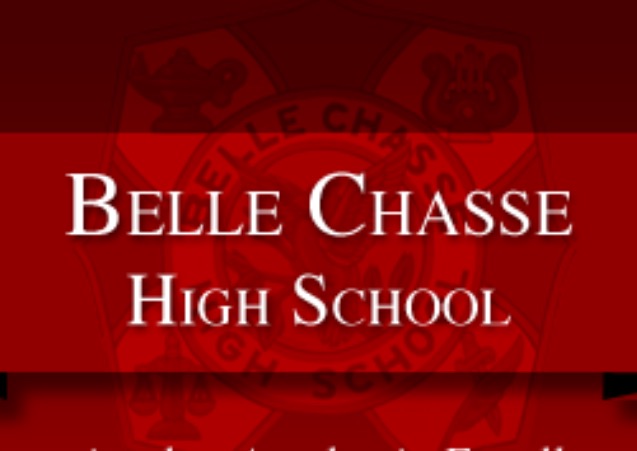 Welcome to BCHS's registration and records page.  This page was designed to provide information regarding registration, withdrawals, and records. It is subject to change and will be updated periodically.
If you have any questions regarding registration, please email
(Allow up to 48 hours for a response during peak registration days)
The R
egistration Process
:
Every NEW student to Belle Chasse High School MUST Register to attend school at Belle Chasse High School. This includes students who are new to the district, as well as students transferring from Belle Chasse Middle School, South Plaquemines High School, Phoenix High School, and Belle Chasse Academy. 
2022-2023
ELECTRONIC REGISTATION IS CURRENTLY CLOSED
Daily registration throughout the school year is 9am-noon, please call 504-595-6611 to setup an appointment. *Please note, the process to enroll a new student takes time, you are asked to understand and respect the specific registration hours. These hours are mandated since we actively meet with and assist current students, staff, and parents every day. 
2023-2024 
REGISTRATION IS BY APPOINTMENT ONLY STARTING 08/21/23
SPECIAL EARLY REGISTRATION FOR THE

2023-2024

School Year will be held on Tuesday, May 30th and Wednesday, May 31st, 2023 from 9am-12noon.  

Summer Registration

dates for the 2023-2024 School Year are as follows:
Wednesday, July 19th, Thursday, July 20th
Monday, July 24 - Thursday, July 27th,
Monday, July 31st - Wednesday, August 2nd. 
Time: 9am - noon daily
Registration closes at noon on August 2nd and will not reopen until Friday, August 11th. 
Incomplete packets are not accepted; all documents are required at the time of registration. See below for details
DOCUMENTS REQUIRED FOR REGISTRATION:
Completed Registration and Consent Forms
Immunization Record (not needed for BCMS students)
If you need to print your child's immunization record with a Louisiana state seal, please go to the Louisiana myIR website https://ldh.la.gov/page/3641
maintained by the Louisiana Department of Health.
This site offers free copies of the state's immunization record and is the state's authorized record access system for you and your family's immunization records.
*If a beginning of the year transfer: Final Report Card or Transcript reflecting high school credits earned (not needed for BCMS students) 

*If a mid-year transfer: Withdrawal paperwork from the transferring school, including a class schedule 
Parent(s) Identification Card (Louisiana State License/ID must have a Belle Chasse address)

A Military ID is accepted for active duty military living on base
Court Ordered Custody (if not the parent(s) listed on birth certificate)

3 Current Proofs of residency as follows:  
lease agreement

mortgage agreement

homestead exemption
electric, gas, water, cable, internet, and/or land line phone bill
*If you reside on the Naval Base, you will need a copy of the Conservice usage statement that Partrian Housing emails you. You will also need a second utility bill such as internet or cable TV. If you moved on base w/in the last 30 days, you will need to provide proof of address change via the USPS in lieu of the ConService statement. 
PROOF OF RESIDENCY MUST BE IN PARENT(S) NAME.
P O BOX ADDRESSES CANNOT BE USED AS PROOF OF RESIDENCY.
PROOF OF RESIDENCY MUST SHOW A 911 PHYSICAL ADDRESS WITHIN PLAQUEMINES PARISH.
PROOF OF RESIDENCY MUST BE CURRENT (issued within the last 60 days).
DRIVERS LICENSE, CAR REGISTRATION, OR VOTER REGISTRATION WILL NOT BE ACCEPTED AS PROOF OF RESIDENCE.
Residency Affidavit Information:
In the situation that the parent(s)/guardian(s) are residing with someone else, you will need to fill out and get the attached Residency Affidavit Form 
notarized
and submit all other required registration documents with FIVE
 proofs of residency. 
The five proofs of residency MUST include: 
 THREE proofs under the person you are residing with:

 At Least ONE of the following: 

Lease Agreement, Mortgage Agreement, or Homestead Exemption

And TWO of the following documents:

Utility Bills: Electric, Gas, Water, Cable, and/or Phone (bill should be dated in the current month or previous month at the time of registration)

 TWO proofs under the parent(s)/guardian(s):

 Substantial mail such as a cell phone statement, car insurance, medical statement, etc. 
*Important Note: With the submission of a notarized residency affidavit form, you will be subject to a home visit with the Director of Student Services. You will also be required to get the residency affidavit form notarized and submit five updated proofs of residency at the end of every school year that you are residing with someone who is not the parent/guardian.  
The original notarized affidavit must be turned in to the Counselors' Office. Contact the
Registrar by phone at
504-595-6611 or email [email protected]
  for more information on how to submit the paperwork.
Students Transferring Out of BCHS:
If  a student is transferring to another school from BCHS, the parent or guardian of the student must officially withdraw the student. This must be done in person in the Registrar's Office. Please be prepared to provide a forwarding address and phone number, as well as the name and phone number of the new school the student is transferring to. All outstanding fees must be paid in full prior to records release and all books and school materials must be turned in prior to or at the time of withdrawal. 
If a student intends to transfer over the summer months, when school is out of session, we ask that the parent or guardian complete an "Internet To Transfer Form." This document can be found below . It should completed, and returned to the BCHS via email at

[email protected]

  prior to the end of the current school year. A copy of this document should be saved with your records. Please note: The Intent to Transfer Form and the final report card serve as an official withdrawal form in regards to a summer transfer. 
Change of Records:
All student record updates must be changed through the Registrar. This includes address change, name change, etc. Furthermore, if an address change goes un-reported and sent mail is returned to BCHS, proof of current residency will be required. Failure to provide requested documentation may result in an exclusion letter being issued to the student for failure to comply with parish guidelines.
For more information on how to obtain official copies of school records, please see the Transcript Information tab under the Counseling page or click here